I was trying to finally knock out the Shelf Lake Trail hike I tried back in 2015. Unfortunately it looks like a particularly wet winter has resulted in County Rd 1038 being closed through May. Unfortunately I didn't find out until I got to the locked gate where that was noted.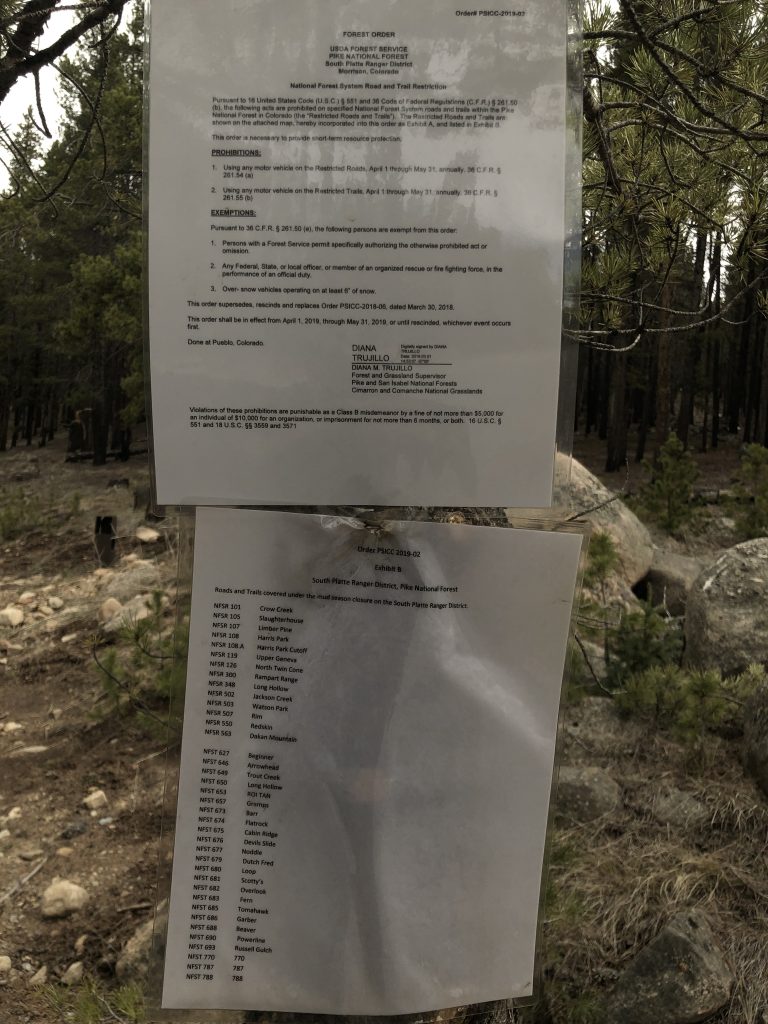 I got in touch with CDOT to figure out how to get that info in advance and was told that they don't have that info for County roads. They said I should contact the county's Road and Bridge Division, or if a roadway goes through a national forest, the Forest Service. In this case I should call Jefferson County, (303) 271-5200.
Anyway, I wasn't really up for a walk 3 miles up the road to get to the trailhead so instead I decided to just hit up one of the trails nearby and Abyss trail had an empty lot, and looked about the best hike I could work out given that there's no cell reception anywhere up there to do a little last minute research.
The hike starts in a pretty big paved lot. No bathrooms but in general very well maintained. Visitors have to get a permit and sign in, though there's no fee. Dogs allowed on leash. Abyss Lake trail looks like it's about 8 miles each way but I started losing the trail as it became narrower and the patchy snow made it hard to see. Looking after at a topo map, I called it right before Abyss intersects with Roaslie Trail, so close to 4 miles in and 1000ft vertical. (Unrelated – Caltopo is amazing. Here's the hike I plugged in after I got home)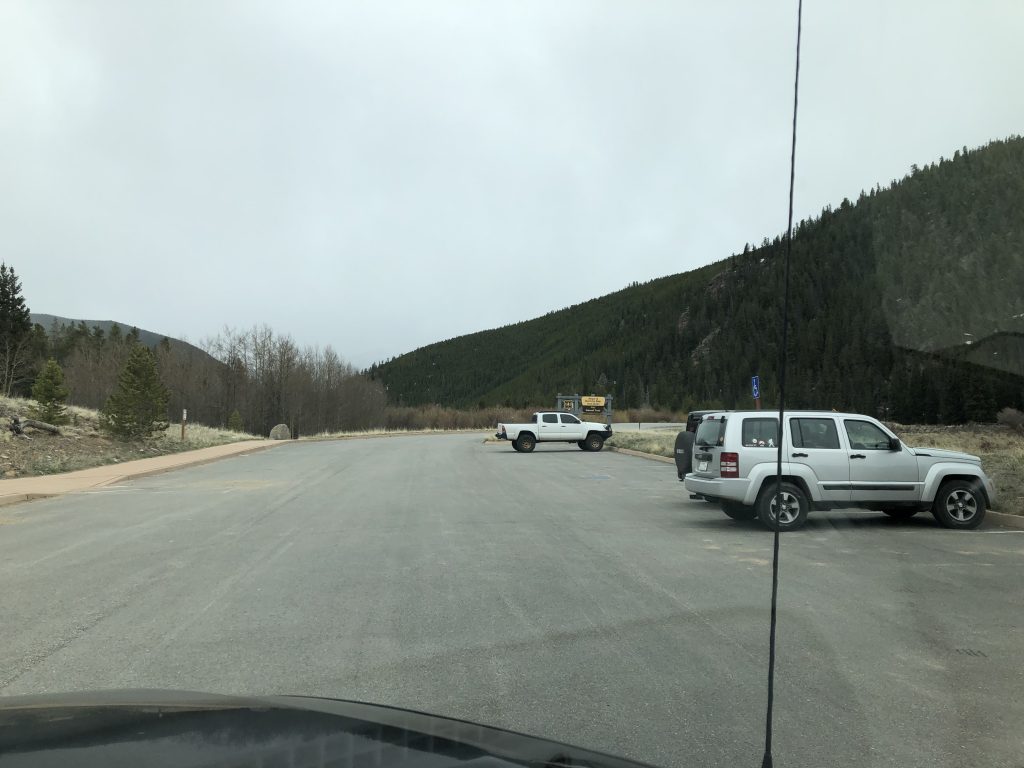 Apparently the trail follows an old logging road for the first mile or so which makes sense. It's never too steep, quite wide, and has the feel of a no longer maintained dirt road for a while. It definitely gets a lot of traffic as evidenced by the dog poop bags left on the trail, the extensive wear off the trail, and the occasionally graffiti marked tree. Thankfully the type of person who does that is usually a lazy sack of crap themselves and once you've made it to mile 2 or so, things clean up.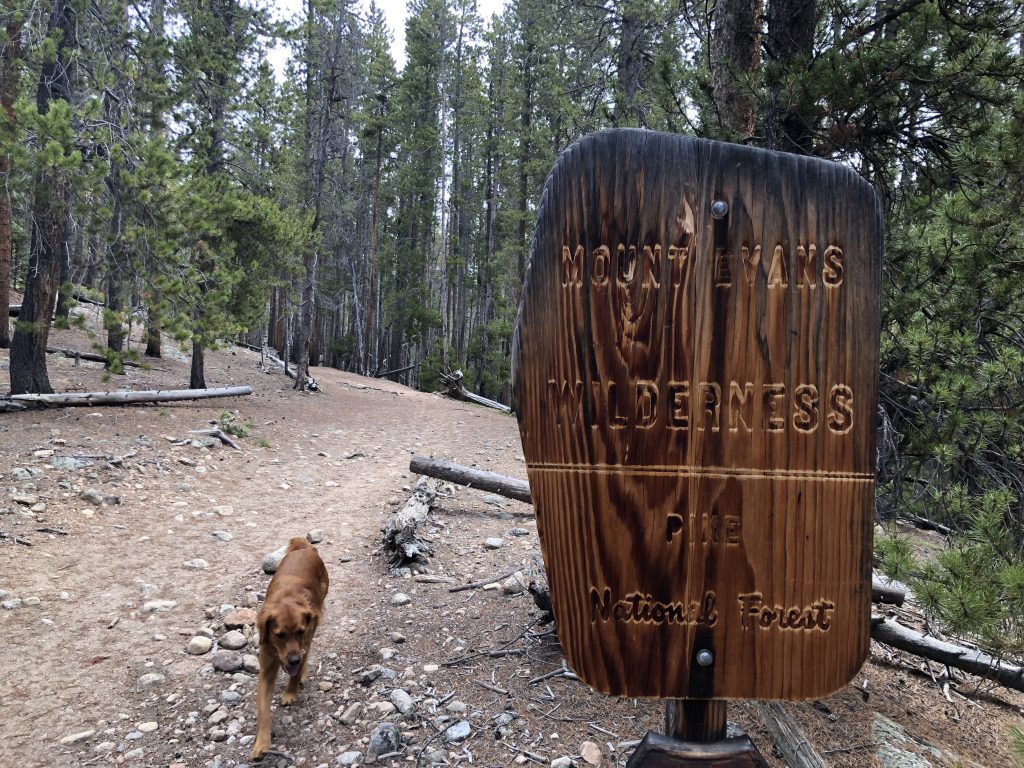 Lots of stream crossings, they'd be nice places to cool your feet if it was hot. The views are pretty and the trail is pleasant. There are quite a few spots where people have set up campsites with fire pits. I imagine this route gets a ton of traffic in the summer though. Not sure if I'll go back.