Shelf Lake is supposed to have some pretty good fishing later in the season. This time of year I read that the lake would still be completely frozen over. I was hoping to get up there with a few friends and find out what the hike was like, what the camping situation was like, and what the fishing would be like. I managed to get 2 of the 3 done.
The drive to Shelf Lake Trailhead is only about 1 1/2 hours from Denver. It's a pretty drive and until about the last 3 or 4 miles is regular highway driving. At the point you leave Geneva Rd. the road turns into a pretty rough dirt road that probably requires a vehicle with high clearance for some sections. Finding the trail is a little tricky as the sign is on the opposite side of some trees and really only visible when approaching from one direction.
We brought snowshoes but left them at the truck as the trail seemed mostly bare and looking up the mountain there was little snow visible on the mountain. It ended up being a fatal mistake. The path was quite steep and rocky, but free of snow until breaking into the hanging valley about 1 mile up. The high walls around the valley kept plenty of snow from melting resulting in deep drifts everywhere. We almost immediately lost the trail as there are no markers that we could see and the snow makes it impossible to keep the trail. If we'd carried our snowshoes up that first mile we might have made it but without them it was a bust.
The hike seems like it would be somewhat difficult, but it's not a long hike and there are tons of great looking spots to car camp toward the end of the drive to the trailhead. Next time I head up will either have to be much later in the summer, or I'll have to bring those snowshoes.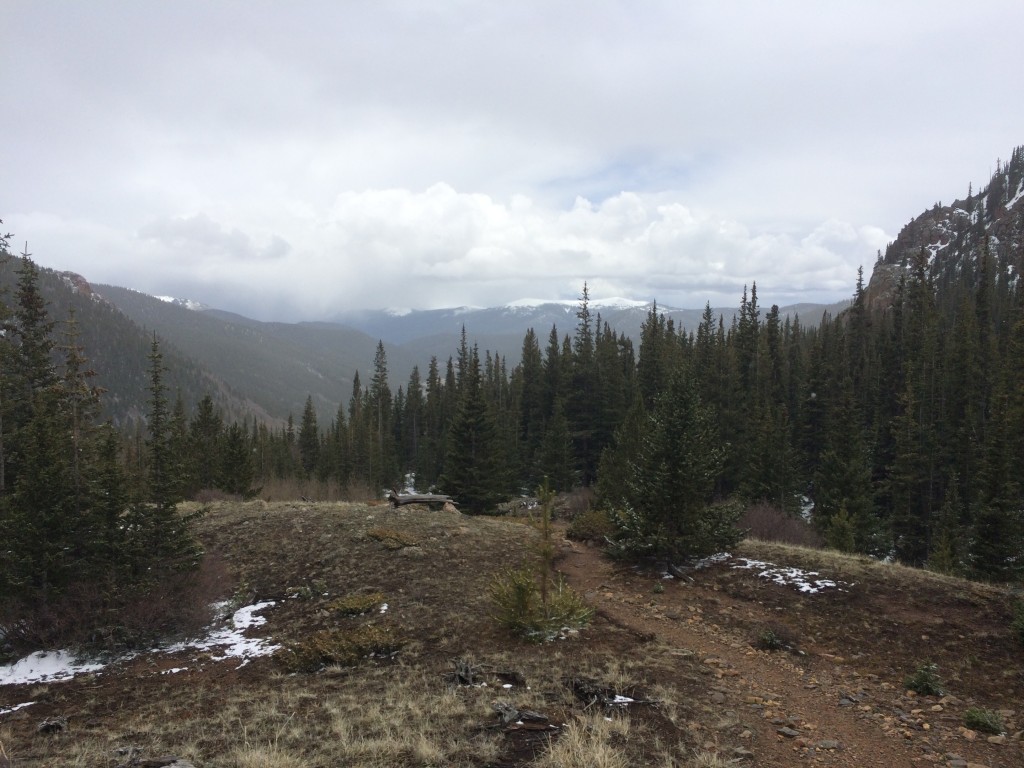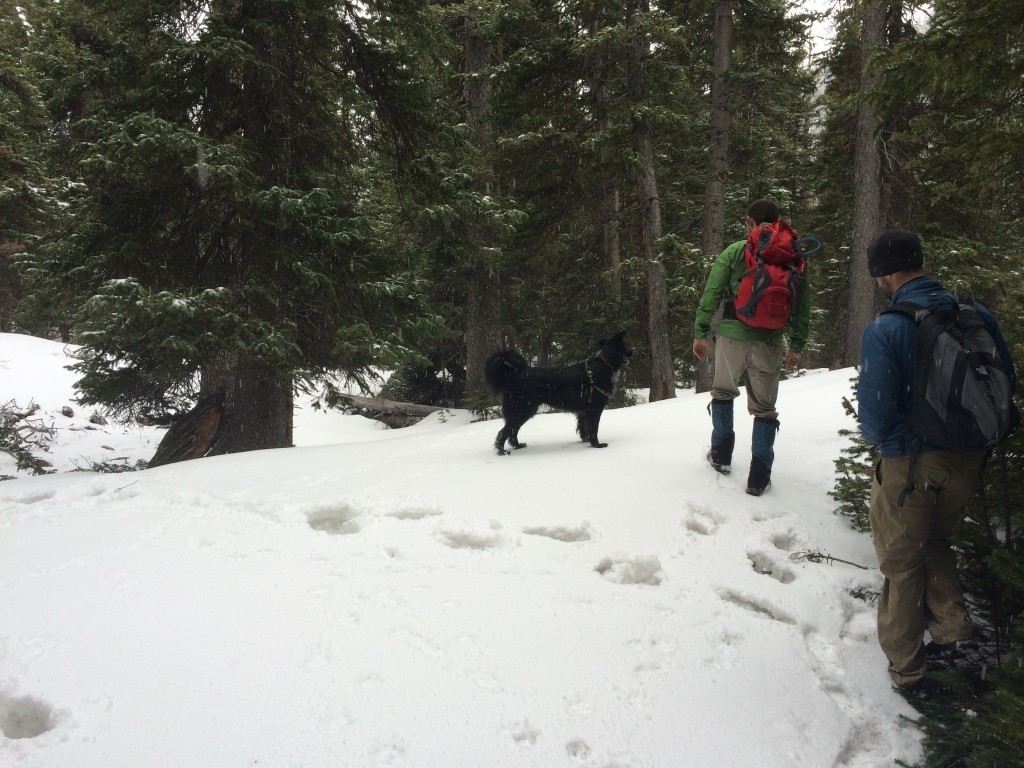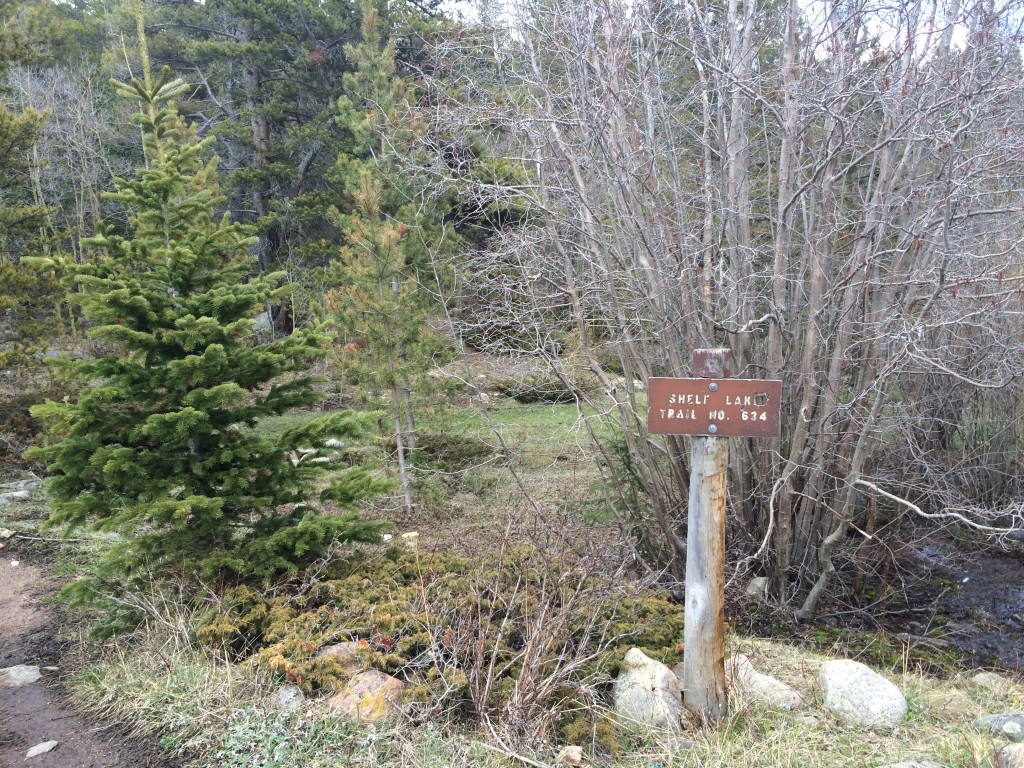 http://alltrails.com/trail/us/colorado/shelf-lake-trail
http://www.fs.usda.gov/recarea/psicc/recreation/recarea/?recid=12990