Waterton Canyon follows the South Platte River into the mountains starting just south of Chatfield State Park. The canyon itself is beautiful and with fall just around the corner there was a lot of color on the hills. It was obvious upon arriving at the parking area on the south end of the park that there would be quite a few people up the canyon. Fortunately vehicle travel is restricted to state and approved vehicles so while the road leading up the canyon is very well maintained, it's only traveled on foot or by people on mountain bikes.
The road follows the river for about 6 miles up the canyon and it's a gradual, smooth incline the entire way. There were plenty of places to pull the bike over and fish and quite a few people had done so. While there were several people fishing the river, there was plenty of river to be had and for the most part those fishing weren't even within sight of one another.
There were a lot of walkers, runners, and bikers, but not so many that it felt crowded especially as I got higher up the road. There are a lot of signs warning about the bighorn sheep. They're definitely not afraid of anyone but they seemed content to do their own thing and everyone got out of their way. Between the sheep and the birds, the fish were the only wildlife that were lacking. The road itself would be a great beginner mountain bike ride, and apparently there is a good section further up for those that want a more challenging ride. There are small rest areas with bathrooms and picnic tables every mile or so. It ruined the illusion of being in the wilderness, but I could see it being very convenient for those with families or anyone just looking to take a bike ride and have a quiet lunch.
I may try to get up there some time before winter to ride again. As for the fishing, I didn't get a single bite or see any fish. I didn't see anyone else catching them either. I tried a few nymphs and a couple hoppers but I'm not entirely sure it was my choice of lure that was causing trouble. It could just be the time of year. Even without catching anything it was a beautiful day and a great time. I'll definitely be back next spring.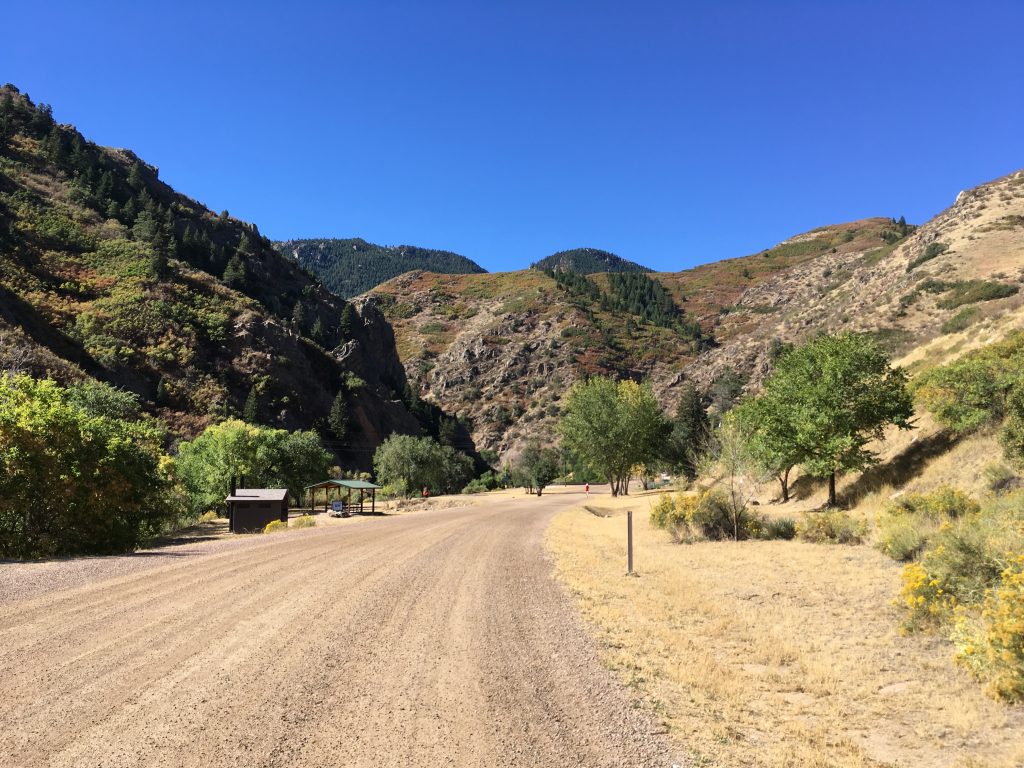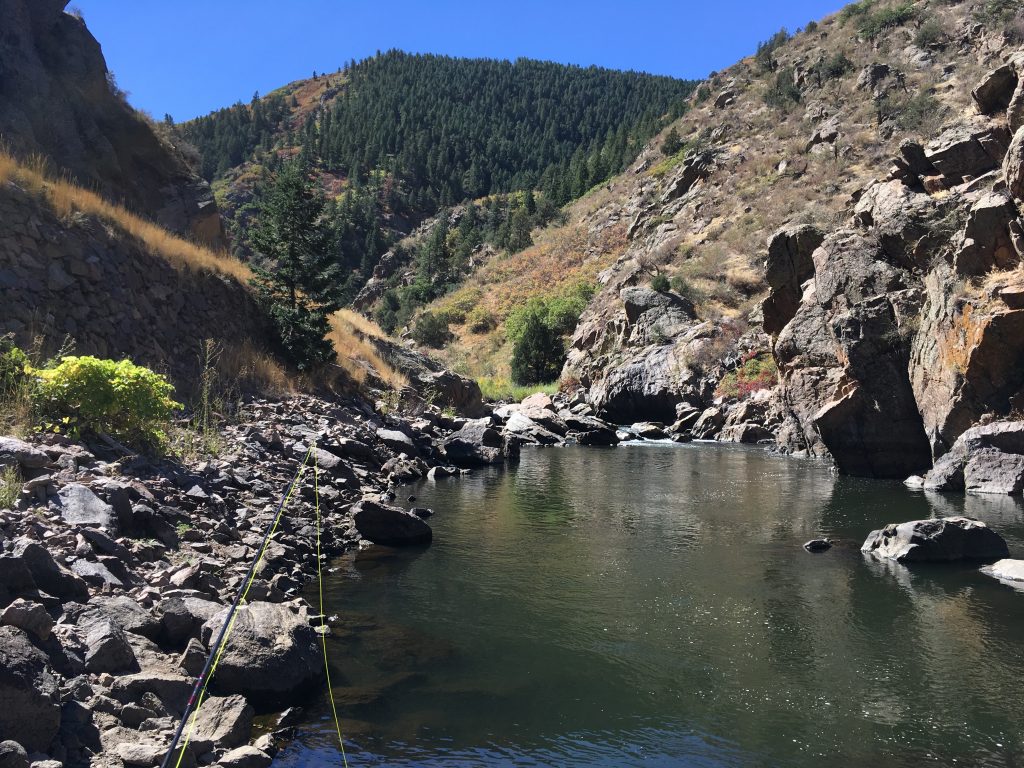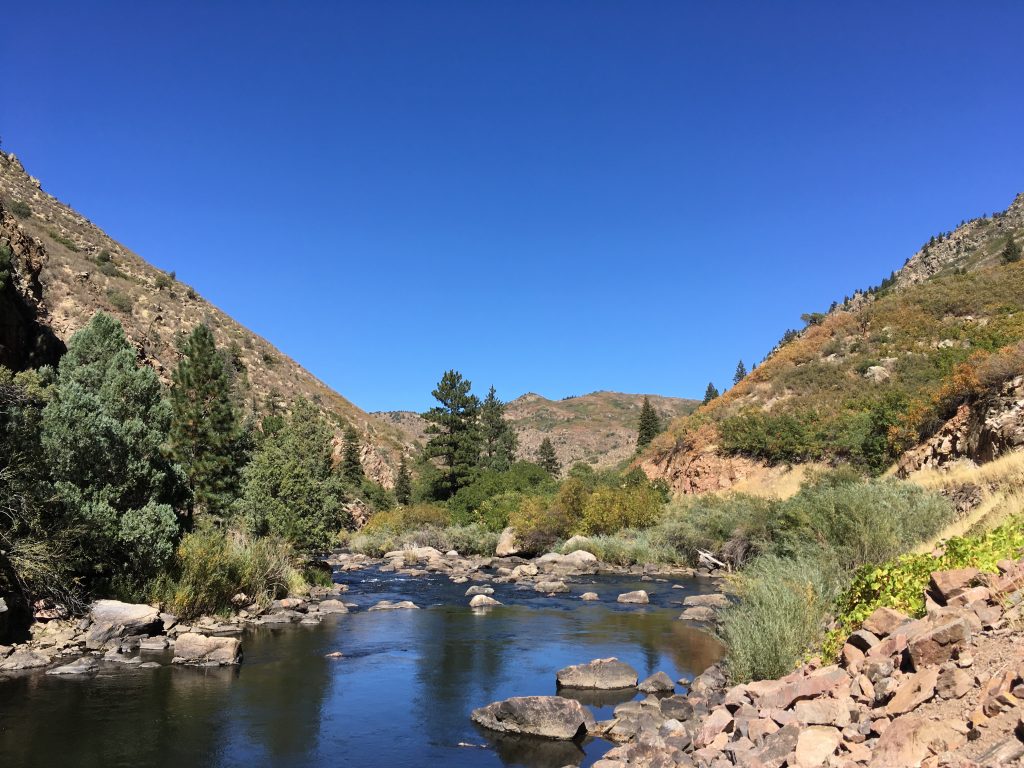 http://www.singletracks.com/bike-trails/waterton-canyon.html