This Saturday we went for a drive up to the Mount Evans Wilderness, this was attempt number 2 since early in the spring I tried to drive up here without realizing the road was closed for winter.
We didn't realize, but we went in on National Parks Day which meant the normal $6 fee for driving up was waived. The trail is about 1 1/2 hours from Denver, but much of it is on state highway 103 which is windy roads with great mountain views pretty much the whole way. It would be a great trip on a motorcycle if you hit it when there weren't a lot of other cars on the road.
There're a couple of ways to get into upper and lower Chicago Lakes. There's a much more scenic route that comes in from local lakes, But it is significantly longer at about 4 1/2 miles. We took the shorter route from above the Lakes. This route is significantly steeper and more difficult to climb, but has great views of both lakes coming down and it is much faster if you're comfortable walking rough terrain. The upper trail starts at the end of Mount Evans Road, there is adequate parking there and we had no trouble finding a spot.
There were several other people fishing over the course of the day, but it didn't feel overly crowded. It was a bit cool since it's getting toward the end of the year. I only had a single strike and the guy I was fishing with caught 2. The fish were visible from the shore and good size, I think coming earlier in the season might result in better luck.
Next time I think I'd like to do the hike in from below the lakes (starting at Echo Lake) as it sounds like a shady, pleasant hike based on the descriptions hikers we ran into gave.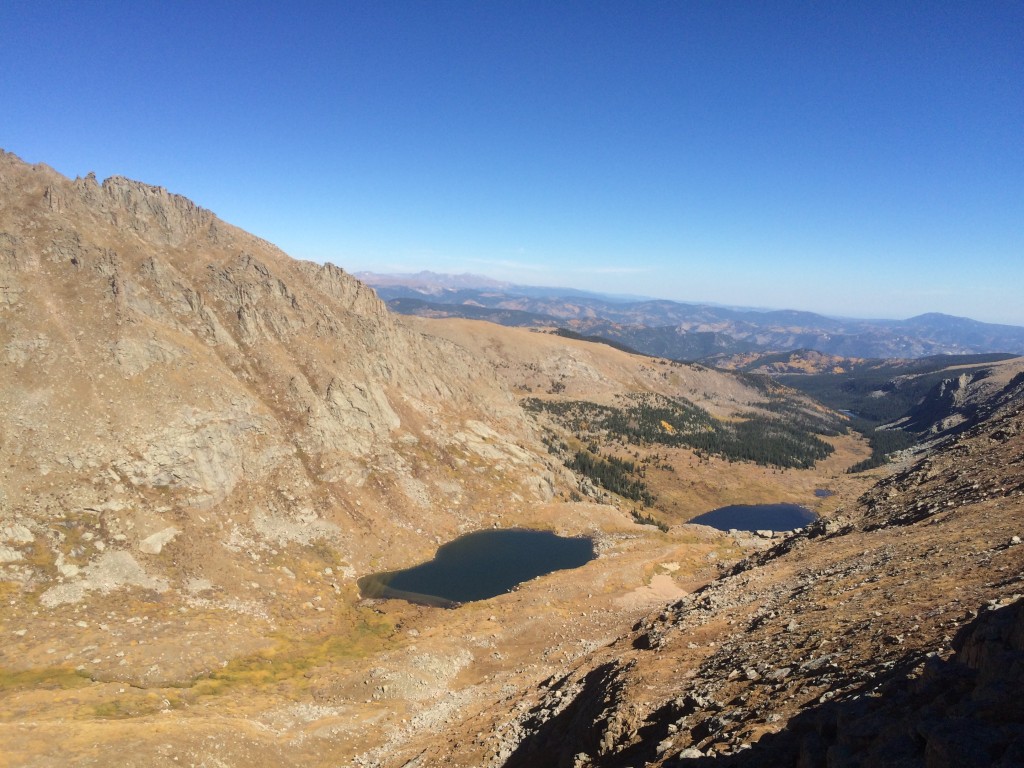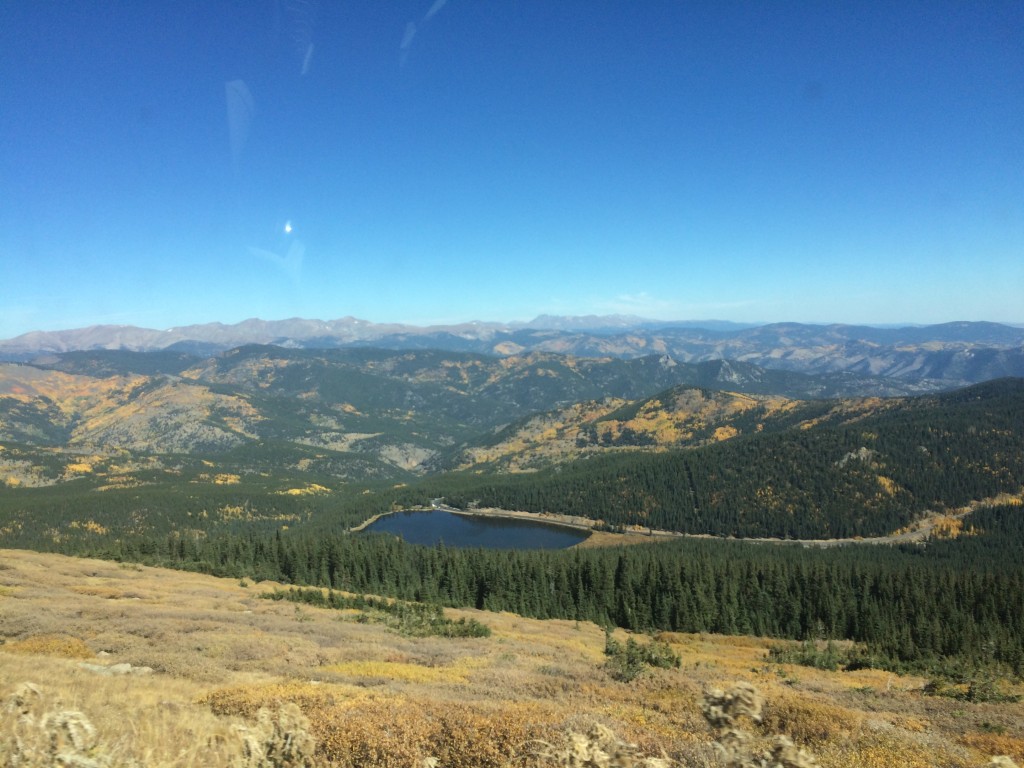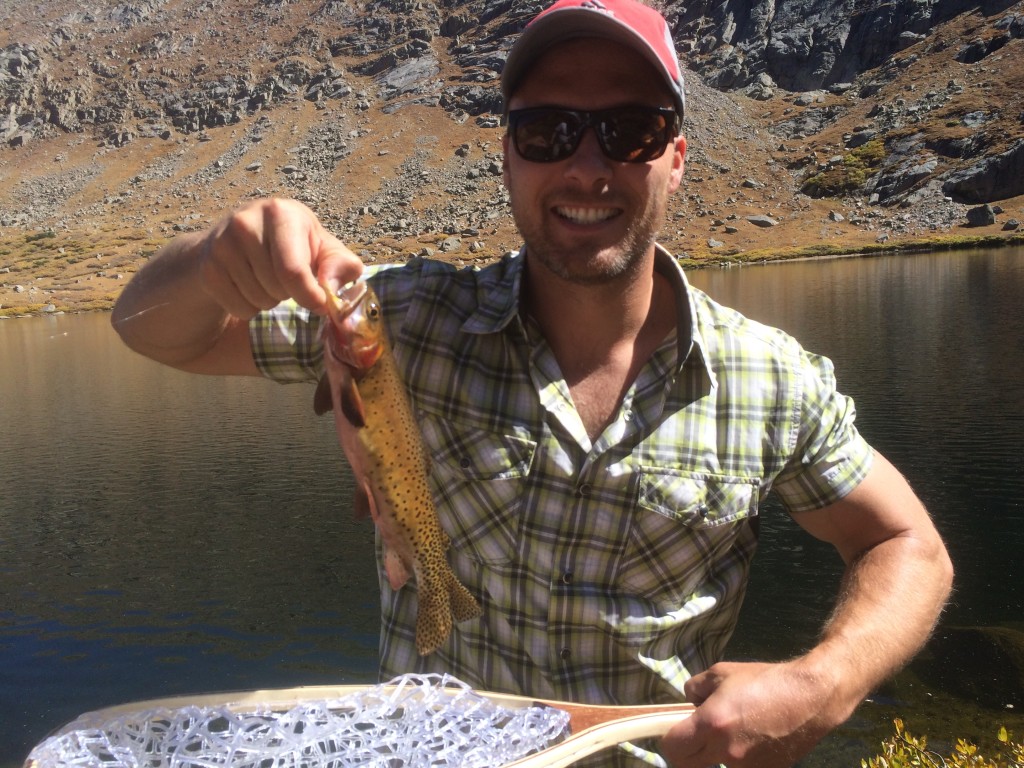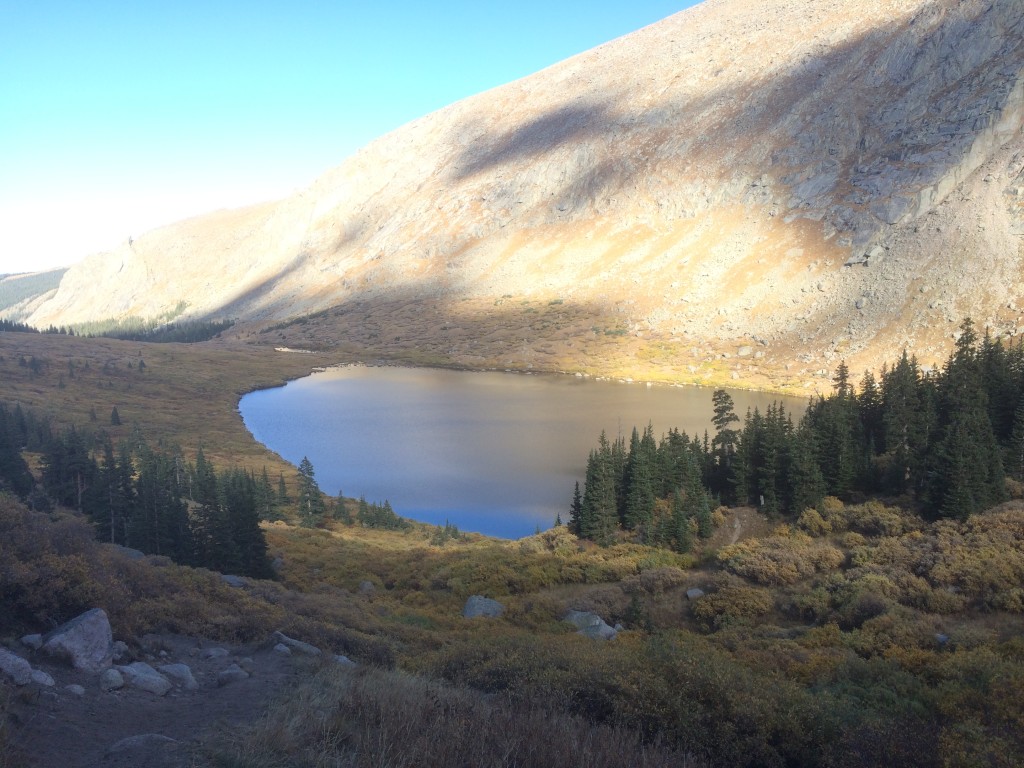 http://www.fs.usda.gov/recarea/arp/recreation/wintersports/recarea/?recid=28396&actid=91