The drive to Silver Plume from Denver takes a little over 45 minutes when you're not fighting ski traffic. It often takes more than double that on a weekend as the route is one of only a couple from Denver to the ski areas. This Saturday morning we left around 9:30am and ended up driving for about an hour and 20 minutes.
We got to the trail and found almost nobody there. The trail gets regular use but even on a Saturday morning we only ran into 1 set of hikers and a cross country skier the entire time. The USGS map and the OpenHikingMap both show different trails. The USGS map was the closest to accurate but neither map showed a trail that reflected where the clearly trafficked path was.
There was about a foot of snow in most places, but the trail itself was packed down very thoroughly. We went the entire 5 3/4 miles round trip without snowshoes or skis and had no trouble at all. Skis would have made the trip a bit faster but the trail is fairly narrow and has a couple tight switchbacks.
The trail itself slowly ascends parallel to the highway on an abandoned railroad bed. Because it's on a railroad bed, it never gets very steep. The sound of cars is present the entire time and while it gets quieter as you ascend, the noise never really goes away. The trail passes a couple tipples that were used back when there was mining. At the top, all that's left of Pavilion Point is a large chimney and fireplace. A few hundred feet further there are great views to the east and north looking through the valley over the town of Silver Plume.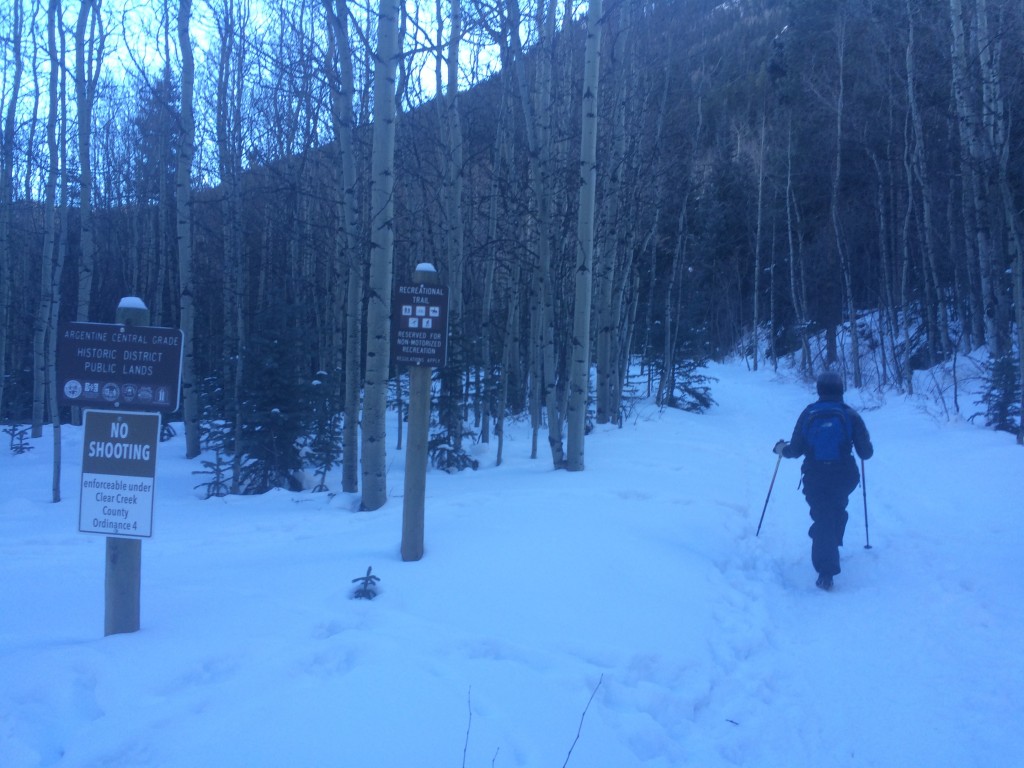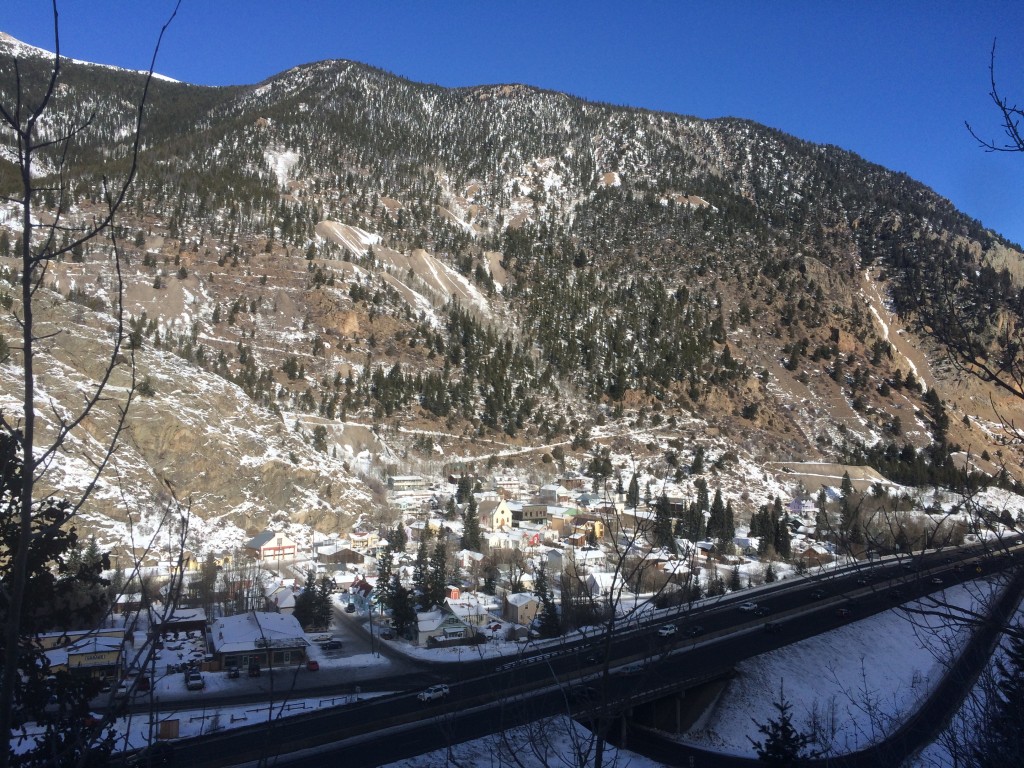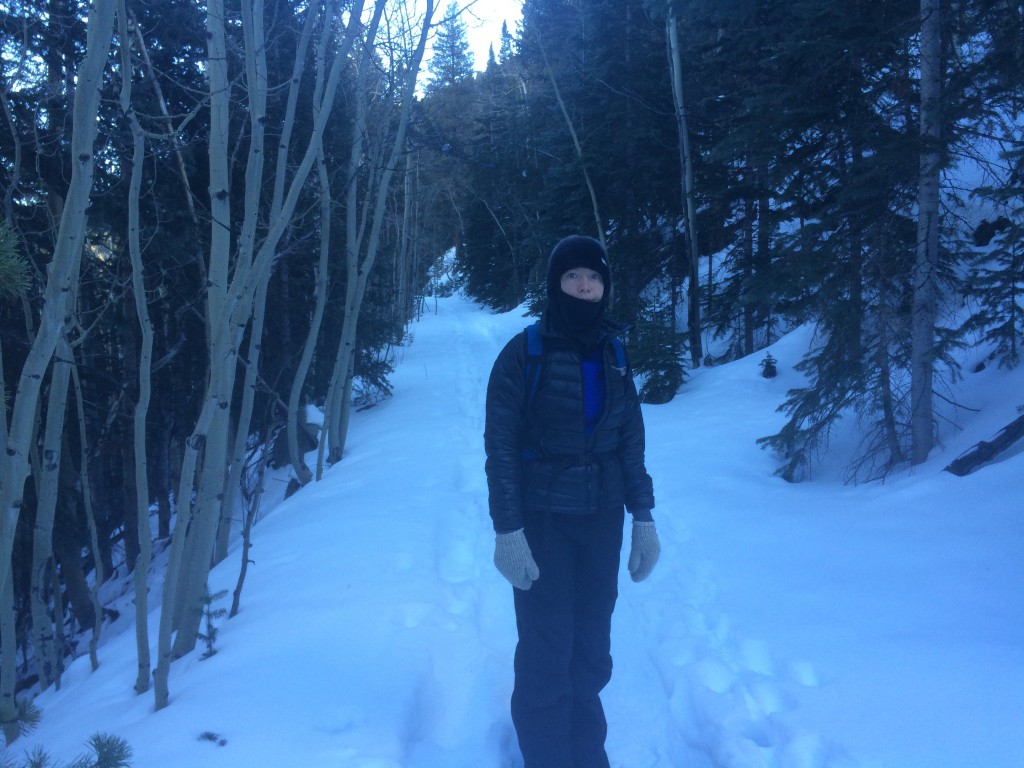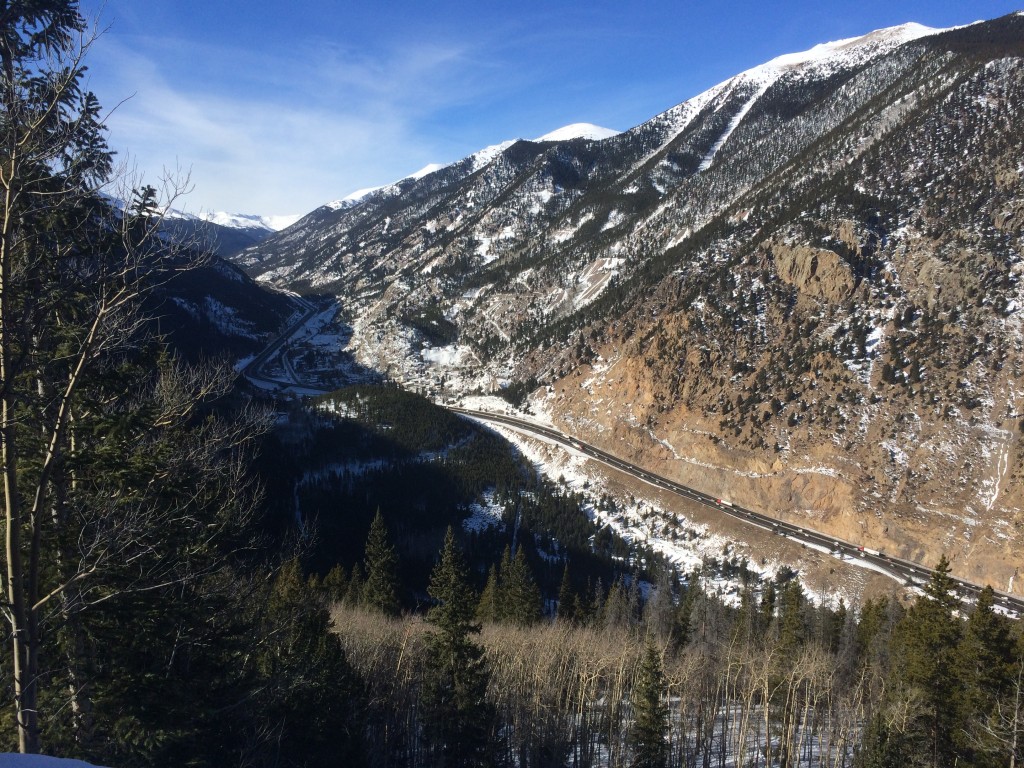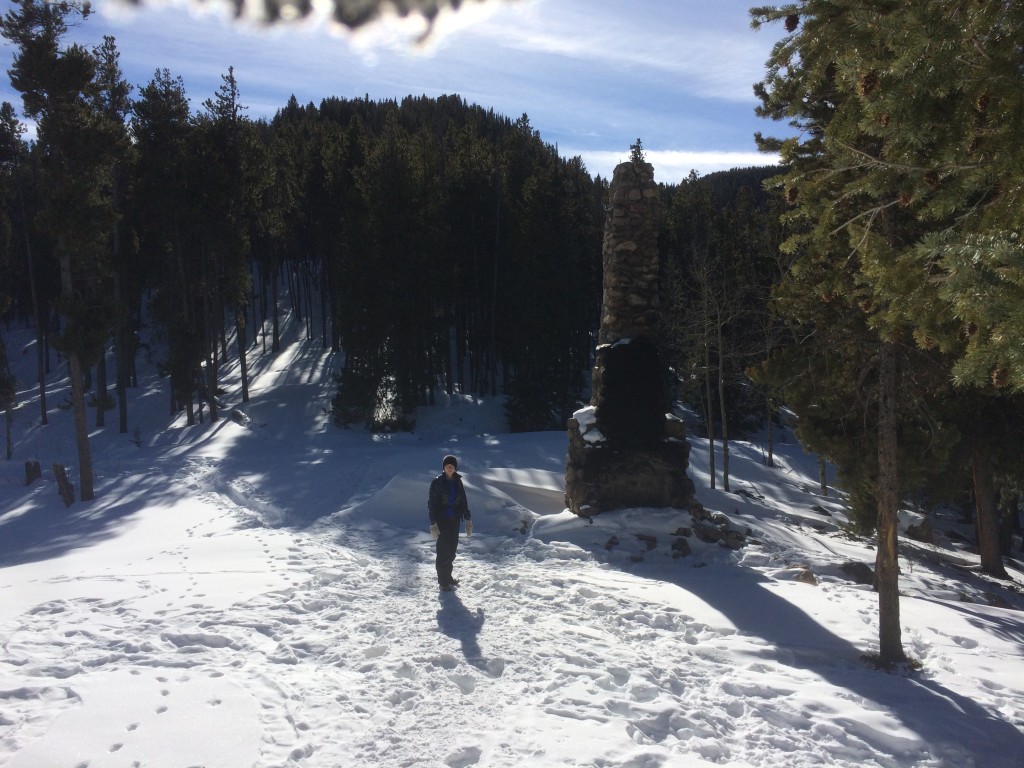 http://www.oriconline.org/what_to_do/trails_and_trips/winter_trails/20-pavilion_point_trail.pdf